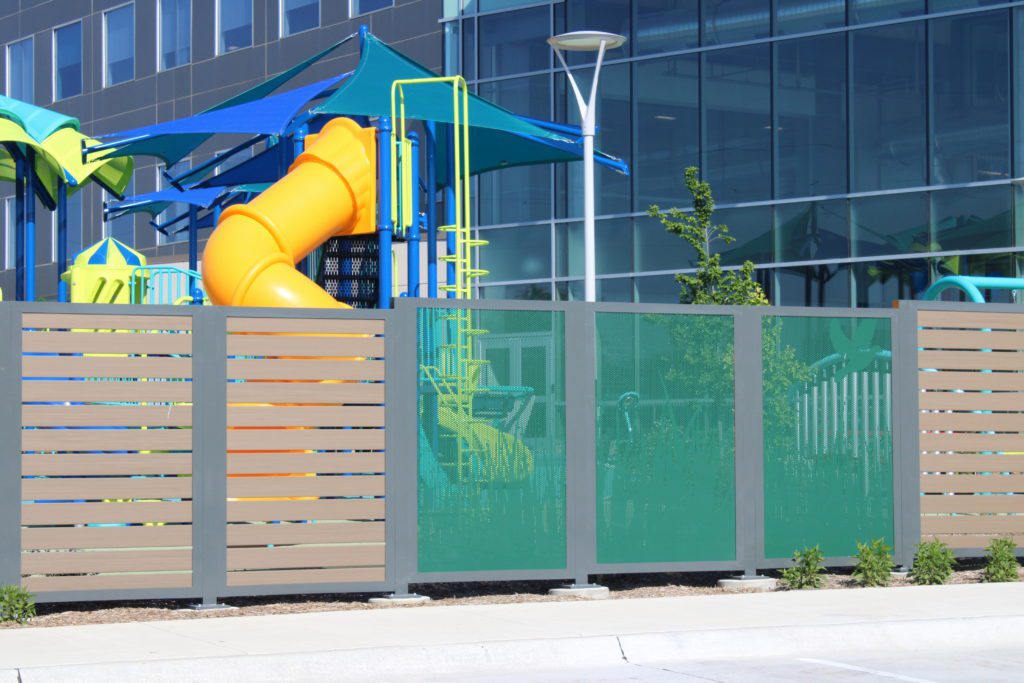 The Largest Playground Screening Manufacturer in the World
American Playground Company offers PalmSHIELD specialized screening that compliments your playground and provides a safe place for your kids to play. We offer the only screening that complies with CPSI standards. PalmSHIELD Playground Screening offers the opportunity for you to promote your site and recognize your vendors with our artistic and symbol cut panels.
Why choose PalmSHIELD over every day fencing.
Meets and exceeds CPSI standards
Removes any sharp surfaces and unsafe materials unlike chain link
Provides attractive patterns that compliments children playing
Offers soft materials like composite and vinyl to soften your backgrounds
Unlike fencing, this is a high-end screening that compliments your building exteriors
Meets community appearance standards
Provides the ultimate security by not allowing easy access by any tool or means.
Privacy is easily achieved through one of our many solid designs
Playgrounds are a place for parents and children to live in a world of imagination and play. This hollowed ground is where memories are created and all leave with a sense of joy. Shield this imaginary kingdom from the outside world with imagery that leaves visual memories of the time families and children alike create.
Learn more at PalmSHIELD Louvers!