Design my Playground-Hero (2)
Innovative Solution For

City Planners

School Boards

Early Childhood Foundations

and

Non-Profit Organizations
FREE Playground Planning Software
Design & share your plans with ease
Select from over 300 Playground & Recreational Products
Customized to your exact wants & needs
Get an estimate within 1-2 business days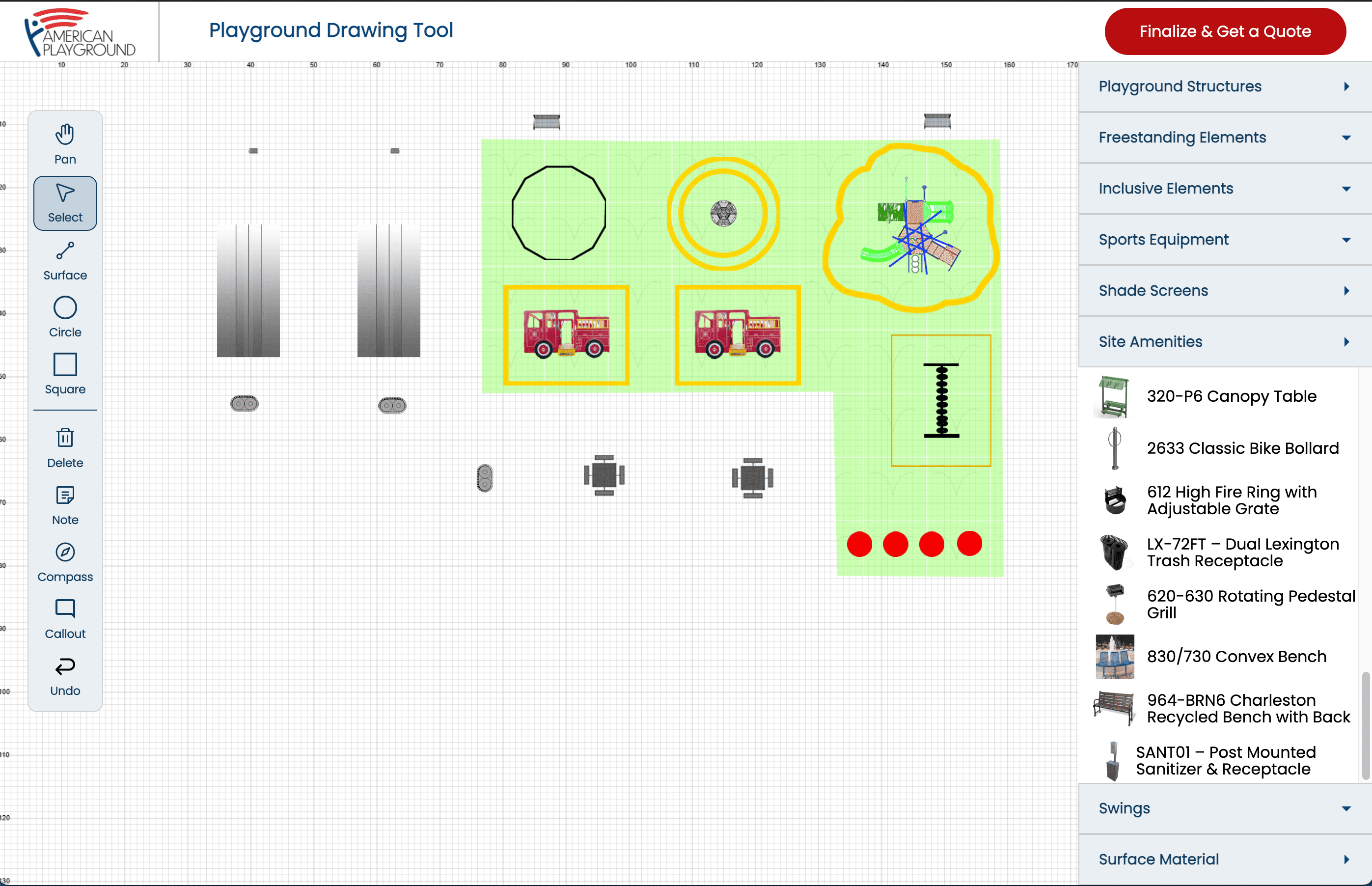 GET STARTED!
Design your dream playground with our FREE, easy to use, dynamic drawing tool. Get a jump start on planning your playground project! Just open our tool, start designing, submit a short form with your contact information & one of our estimators will contact you within 1-2 business days with your FREE estimate!
Start Designing!
Surfacing
For any and all environments
Loose Rubber
Rubber Tile
Turf
VersaCourt
Wood Chips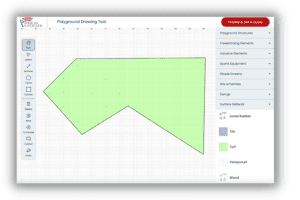 Playground Structures
Options that fit your needs
Age Ranges
Capacity Sizes
Specific Features
Themed Playgrounds
Towers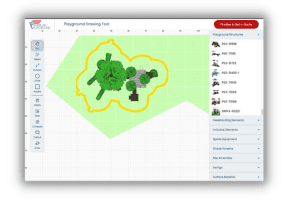 Play & Recreation Equipment
For limitless fun and activites
Free Standing Elements
Sports Equipment
Swings
Inclusive Elements
Structures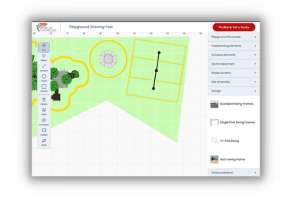 Site Amenities
More than just play equipment
Benches
Tables
Shelters
Grills
And More!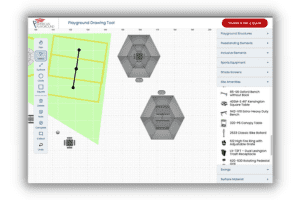 Making It Easier
Intuitive
We've designed our playground drawing tool to be easy to learn! No need to read up on instructions. Just open the tool and start drawing! Keeping things simple without sacrificing quality allows you to get your task done faster with more efficiency!
Digital Planning
Our software makes it simple to develop and execute your playground project plan for business operations and strategies. With our playground design tool, you can easily design, plan, and get an estimate all in one!
Fast, Fun, & FREE!
It only takes minutes to transform your ideas into a complete drawing! Use our FREE playground design tool to create something fun and exciting for your community at absolutely no cost to you!
Additional Services
At the American Playground & Recreation Company we are here to assist you along the entire playground project planning journey. Not only do we offer you an incredible desgin tool to use but we also offer installation services, helpful resources for obtaining financial assistance, one on one consulations, and much more! All of our playground and recreation products come with the most up to date CAD Drawings! Check it out for yourself!
Current Design Layout
Playground Products Based on Your Design:
Get a Free Quote based on your drawing