The American Playground – Lincoln
Playground Structures, Swings, Slides, and Playground Equipment in Lincoln, NE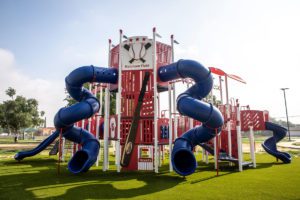 View Products
When you imagine a playground, automatically you'll likely be imagining a full playground structure. Playground structures are the heart of any playground, and Lincoln wouldn't be the beautiful and child-friendly city is today without these structures. American Playground Company offers an impressive selection playground structures for all ages, abilities, themes and colors schemes. Contact a project manager to learn more today.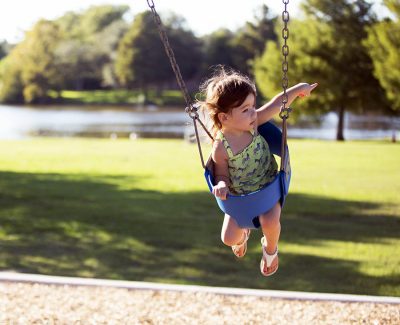 View Products
Whether your Lincoln playground needs some free-standing swings, a slide, monkey bars or a climbing structure, American Playground Company has you covered. Browse our product offering and get in contact with a Project Manager to get your perfect equipment today.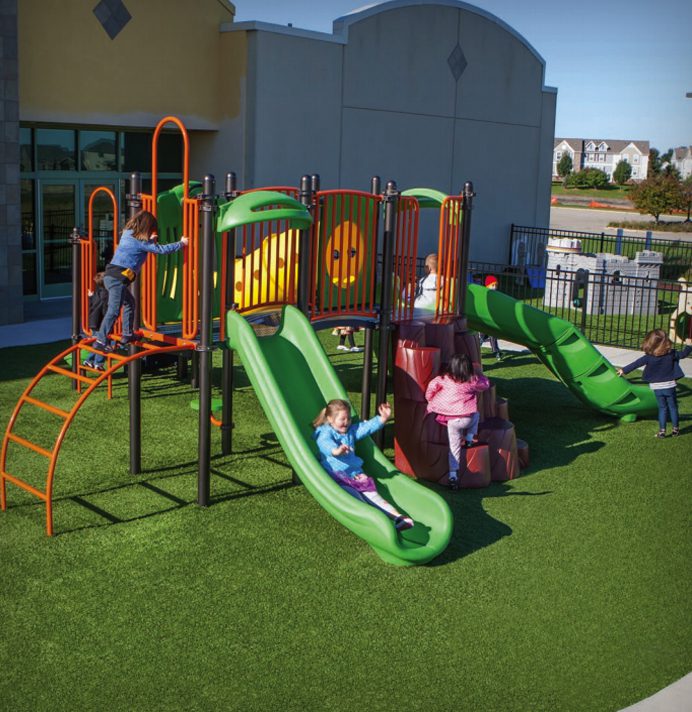 View Products
To avoid injuries from accidents, trips and falls, it is not only important to carefully select your playground equipment, but you also need to carefully select your surfacing. Surfacing can come in many varieties and there are several different materials to choose from. The staff at our Omaha branch would be more than happy to speak with you and determine your best surfacing option today.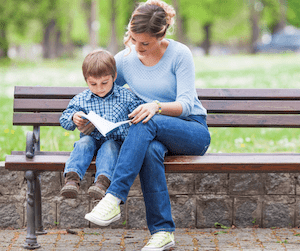 View Products
Allow parents and guardians to supervise their children comfortably while they play with site furnishings at your playground. These furnishings can range from picnic tables to benches, or can be grills, bike racks or trash cans. All these features improve your Lincoln playground and add convenience and comfort for the whole family. Speak with one of our project managers today for help picking out your furnishings today.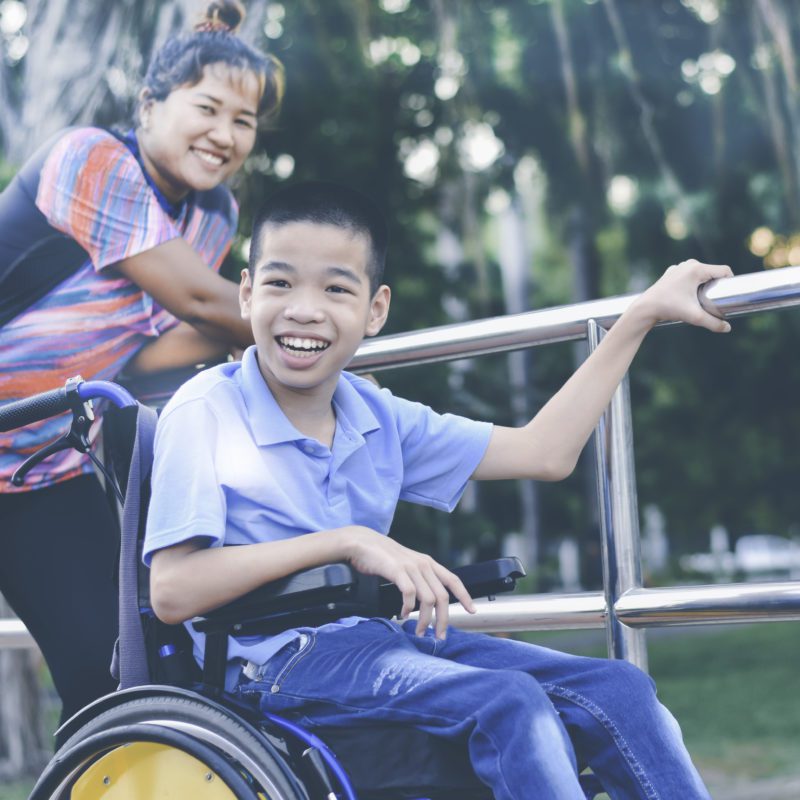 View Products
Playgrounds are a place of wonder and excitement for kids, and you don't want to rob any kid of that just because you didn't have inclusive playground equipment that allowed kids with disabilities to access your playground. American Playground Company is proud to offer a wide array of inclusive equipment so that kids of all abilities can enjoy the same fun and excitement of the playground together.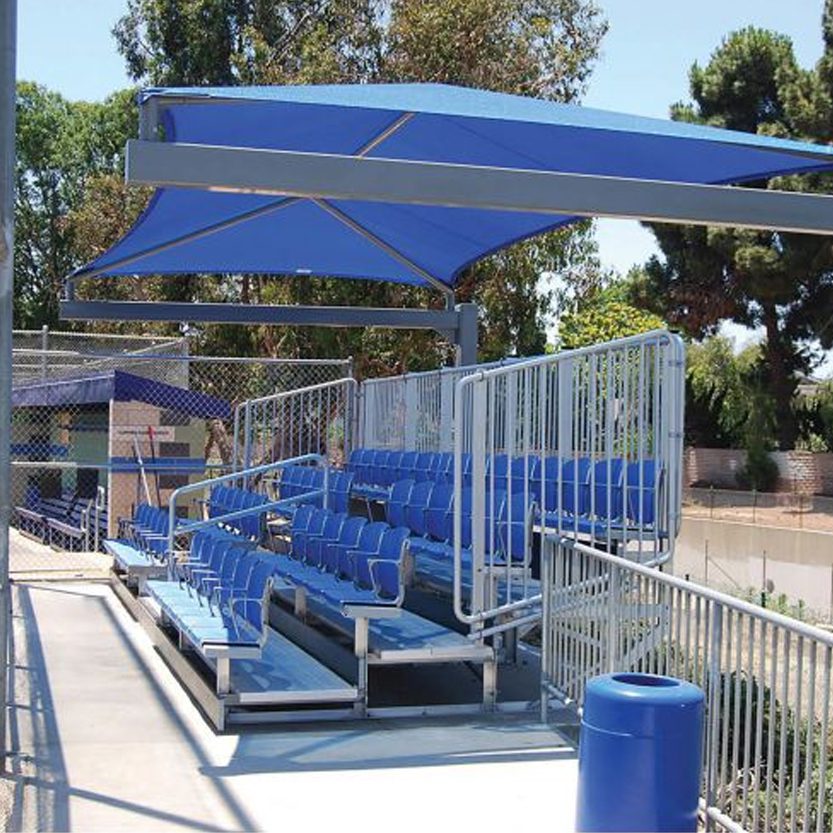 View Products
Lincoln is prone to scorching summers, but it is still the time of year kids will be playing outside at your park or playground the most. It is important you install shades or shelters around your playground to protect these children and their families from overexposure to the sun. Look through the products we offer ad get in touch with one of our project managers to order your own shade or shelter.
LOCAL ADDRESS: 3301 N. 35th Street, Lincoln, NE 68504 • LOCAL PHONE: 402-467-2511
LOCAL SERVICE AREAS
| | | | | |
| --- | --- | --- | --- | --- |
| Fairbury, NE | Nebraska City, NE | Beatrice, NE | Ashland, NE | David City, NE |