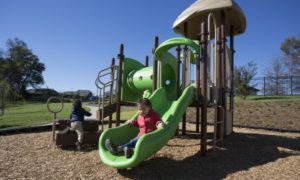 American Playground Company's mission is to foster creativity and imagination while increasing physical and mental activity levels of America's youth. No matter the size of the project or structure, our designs will include all the necessary elements to provide the important benefits for your system.
With so many variables and choices, it can become quite stressful to design your playground. To keep it simple, keep these factors are the forefront of your mind when deciding what equipment would suit your project best:
Available project size
Target age group(s)
Capacity
Type of activity
Let Us Design For You
American Playground Company has a capable CAD (Computer Aided Design) team that is NPSI (National Playground Safety Inspection) certified. Our qualified CAD team will review your desired products, area type and size, and safety standards in order to create a unique playground structure tailored to your project. With teamwork and collaboration, we create the most optimal playground design for your age range, are and activity types.
Our CAD team is also trained in designing ADA compliant playground equipment. They know to consider every aspect of the design to make sure the playground makes sense and is fun to play on. All structures designed by our CAD team benefit from their expert level knowledge and design skill.
Playground Design Assistance