American Playground Company is CPSI Certified!
American Playground Company is proud of our very own Larry Derksen for getting his CPSI certification. The National Recreation and Park Association (NRPA) is the leading non-profit organization dedicated to the advancement of public parks, recreation and conservation. The Certified Playground Safety Inspector (CPSI) certification program is the most comprehensive training program on playground hazard identification and risk management methods offered nationwide. The CPSI is a certification from the professional organization that provides oversight and guidance in the playground industry.
American Playground Company has been certified by the manufacturer to install their playground equipment. Larry Derksen's certification qualifies him to audit, inspect, identify and abate hazardous conditions in playground equipment. Safety is the most important thing to American Playground Company.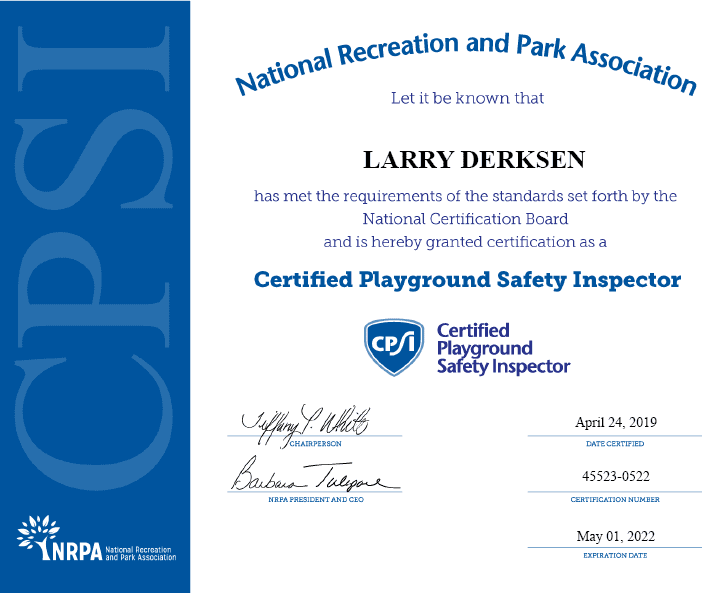 source: eskort istanbul