65170 - Totmates Selfieswing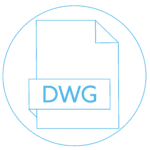 Introducing Totmates – the new selfie swing that lets siblings, cousins, and besties swing together! Best of all, parents can push one swing with two children instead of trying to push two children separately on different swings. Children enjoy face to face interaction, and the phone pocket allows parents to record a video to share with family members. Totmates include two tot seats, stainless steel chain, swing hangers and hardware. Can be mounted to 3 1/2" or 5" top rails.
Face-to-face interaction for children ages 2-5
Recessed phone pocket allows for hands-free pictures, video, or live video chat
Side support bar allows for easy entry and placement of children in seats
Roto-molded design available in 15 color options and 22 metal accents
Both seats offer maximum comfort and support
American Playground is the Midwest's #1 playground contractor. American Playground is proud to offer a variety of swing sets, parts, and accessories. Our swing sets come in single post, arch swing frame, stand swing frames, and more. Each set can have bucket seats, tire swing seats, inclusive swing seat set, and the traditional belt seat.