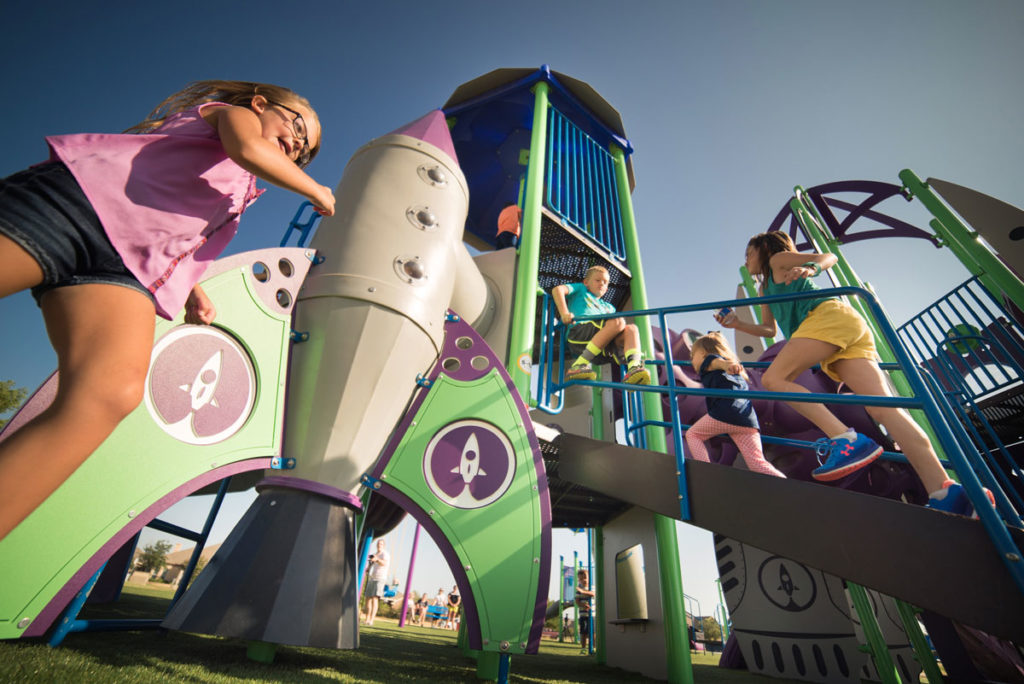 Playtime takes many forms and plays a critical role in children's development. One of the most important forms of playtime is active play. Why is it so important, you ask? Engaging in active play benefits children in a myriad of ways. From the development of social and motor skills to increased physical fitness and emotional wellbeing, active play does it all. Read on to learn more.
Benefits of Active Play
Physical Fitness
One of the key components of active play is exercise, which leads to better physical fitness. By running around and engaging in physical activity as a part of play, children develop their muscles and stamina. This plays an important factor in promoting better health and reducing the risk of problems such as depression, obesity, and anxiety (Harvard School of Public Health).
According to a recent study published in the Journal of the American Medical Association (JAMA), 38.9% of the youth studied (age 5-17) were overweight or obese prior to the pandemic outbreak. Obesity is caused by a number of factors such as stress, mental health issues, lack of access to nutritional foods, and reduced physical exercise. Active play helps combat these weight-related issues by building muscle and increasing metabolism (Harvard School of Public Health).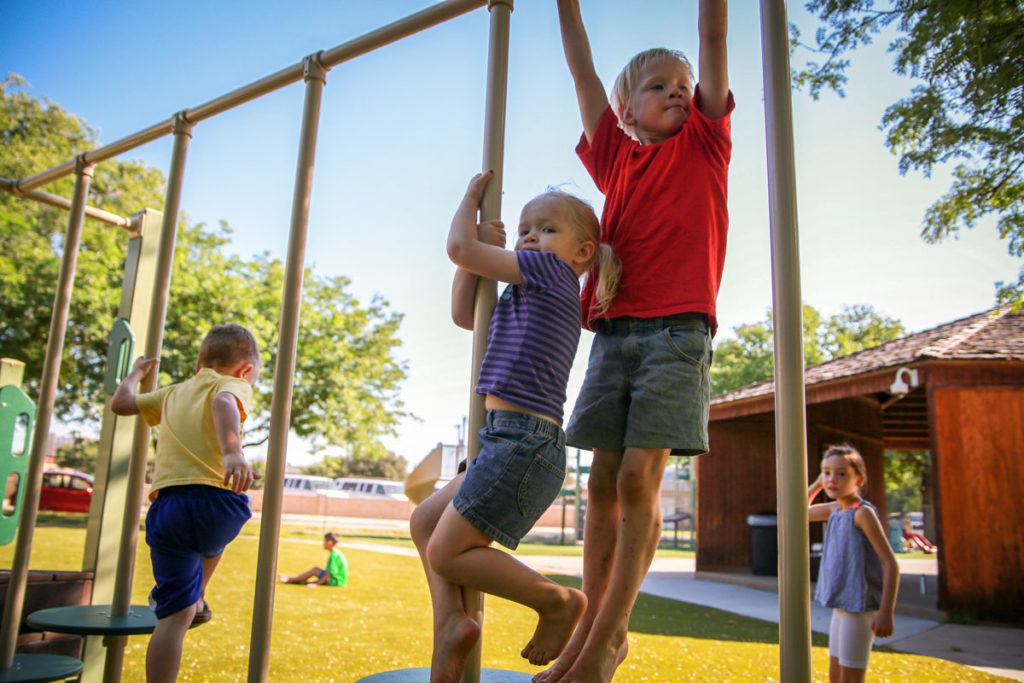 Skill Development
When children are allowed to drive and direct play, it helps them develop new skills and builds their confidence (American Academy of Pediatrics). These skills range from creativity and leadership to physical skills such as balance and coordination. Whether it's racing through a rope course or exploring a pirate ship with their peers, active play helps children gain confidence, learn how to solve problems and work together while having fun.
Emotional Bonding
Lastly, one amazing benefit of active play happens when children and adults play together: emotional bonding. When adults enter into play with children and let them lead playtime, it can give a glimpse of children's inner worlds and the things they are passionate about (American Academy of Pediatrics). This allows adults to better relate to children and help them develop their skills and passions in a way that makes sense to the children—allowing for deeper emotional bonds.
A Few Ways to Encourage Active Play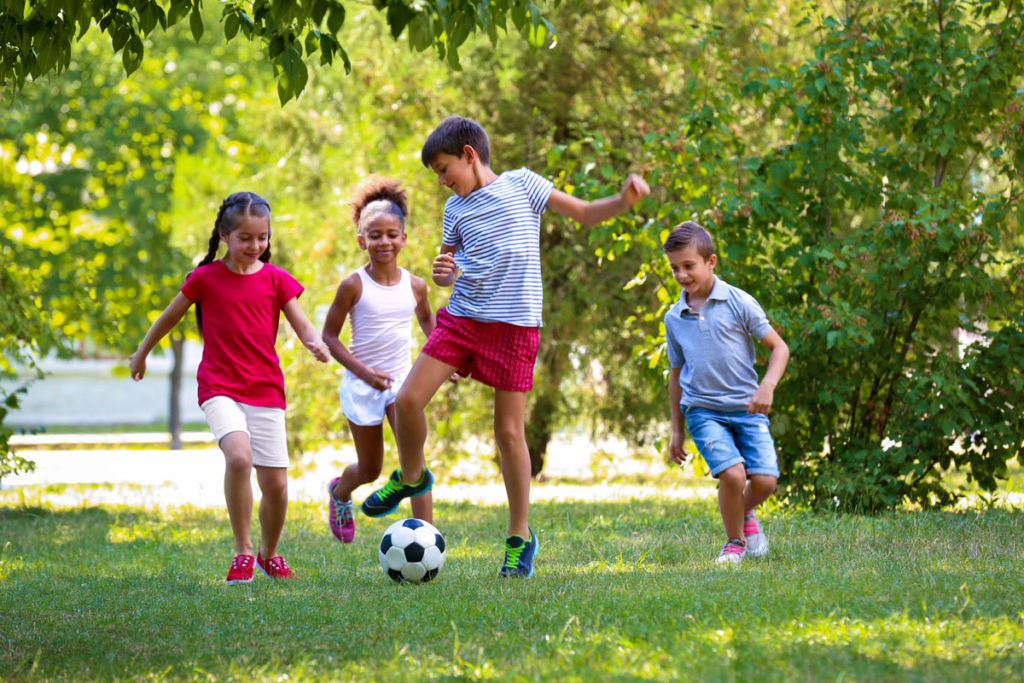 Limit screen time.
Reducing screen time for children encourages them to find different ways to amuse themselves and use their imagination.
Create a balance between structured and unstructured active play.
Providing children with structured and unstructured play opportunities helps them try new things and socialize in different settings. Team sports and other structured activities help them learn rules and how to work together. Letting children lead the play session helps them not only develop leadership and decision-making skills (American Academy of Pediatrics), but it also engages them and keeps them more invested in playtime.
Create an environment that stimulates their imagination.
Use structures, decorations, and other elements to create a theme or setting that allows children to explore and dream. For example, many playground structures use a theme such as nature or vehicles, or towns to add a fun element that encourages active and dramatic play.
Act out stories or scenes from books and movies.
Many children have favorite stories and characters. Acting out their favorite stories takes something they love and lets them take a more active role in it.
How We Can Help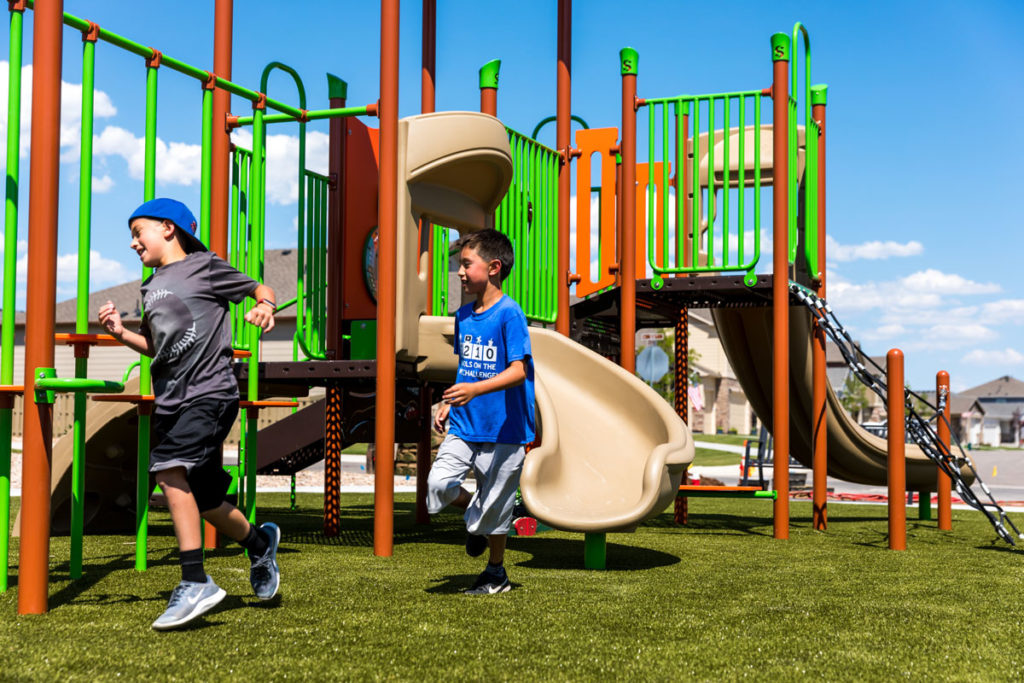 If you are looking for ways to improve active play opportunities in your community, The American Playground Company can help! As a company that specializes in playgrounds and recreational spaces, we offer a wide variety of play structures and products that encourage active play.
A great option for keeping kids active is our selection of rope climbers. These products build a variety of skills and challenge children to solve problems as they navigate the structures. Check out our selection to learn more.
Not sure where to start? We can help with that too. Reach out to us via our contact form or call us at 1-605-368-9929 to request a free consultation.