The American Playground Company is excited to introduce a new product available for purchase: the See Me Swing! This tandem-mounted swing from Superior Recreational Products allows parents and other family members to swing face-to-face with their toddlers.
Swing Together for Better Bonding
Studies suggest that establishing eye contact during play helps emotional bonding between parents and their children, making the See Me Swing the perfect option for parks and homes with small children. Chris Stange, our Commercial Playground Consultant, says, "I personally liked these swings when my kids were younger, as I could swing with them at the same time."
Product Details
See Me Swing Construction
In addition to creating bonding opportunities for parents and their toddlers, the swings feature a sturdy, welded, and powder-coated frame. They also utilize galvanized, 4/0, heavy-duty chains for maximum durability and safety. Finally, swing chain sleeve castings reduce the chances of small fingers getting pinched.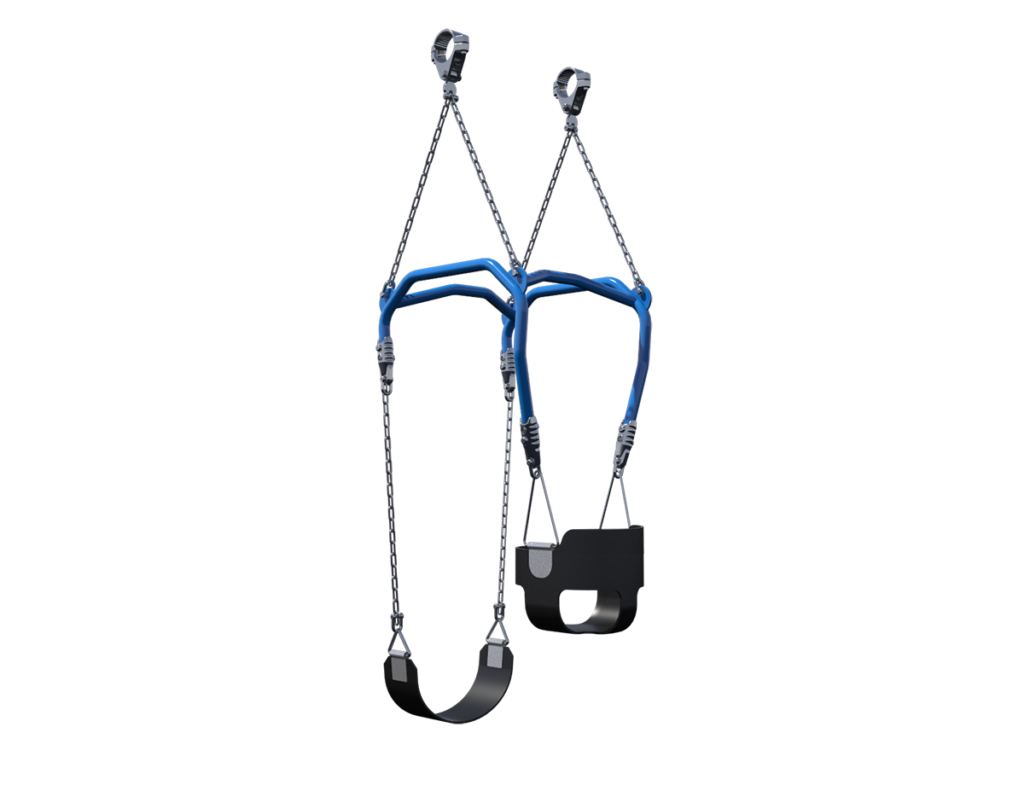 Integration with Other Swings and Frames
See Me Swings come in two sizes for ages 6 months to 23 months and 24 months to 47 months, and can fit beside other See Me Swings or a standard bucket swing in a bay.
Product Warranty
Like many of the products and playground equipment available through the American Playground Company, these swings are covered under Superior Recreational Product warranties. For full warranty information, visit https://srpplayground.com/srp-playgrounds-warranty.
Buying a See Me Swing
Ready to add a See Me Swing to your park or home? Give us a call at
1-605-368-9929 or use our contact form to request a free quote.
Lastly, don't forget to check out our other products and services. We offer everything from playgrounds, surfacing, and shades to site amenities and furnishings. We also can help design your recreation space for maximum effect.